We've spent many years researching, and investing in, the most up to date technology for our customers. We can't put every single piece of our equipment on this site as it would probably break the internet but here is a run down of our most prominent print technology.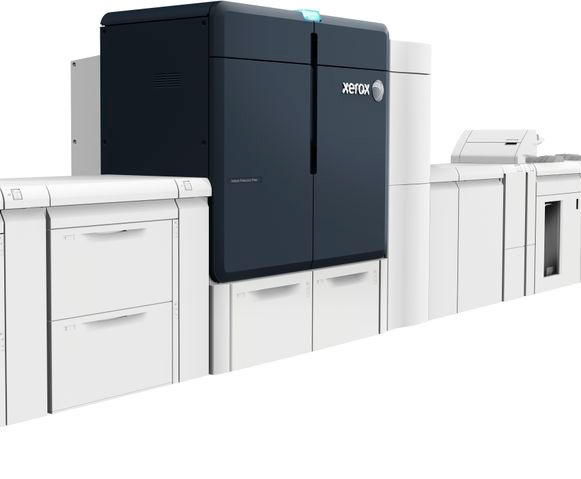 Xerox Iridesse Production Press
The Xerox Iridesse is a new-generation digital press, the world's first inline, six-colour digital platform that delivers breathtaking image quality, jaw-dropping spot embellishments and stunning metallic hues – in a single pass. The Iridesse is the first dry toner press which includes metallic gold, silver, white and clear, on top of standard full colour.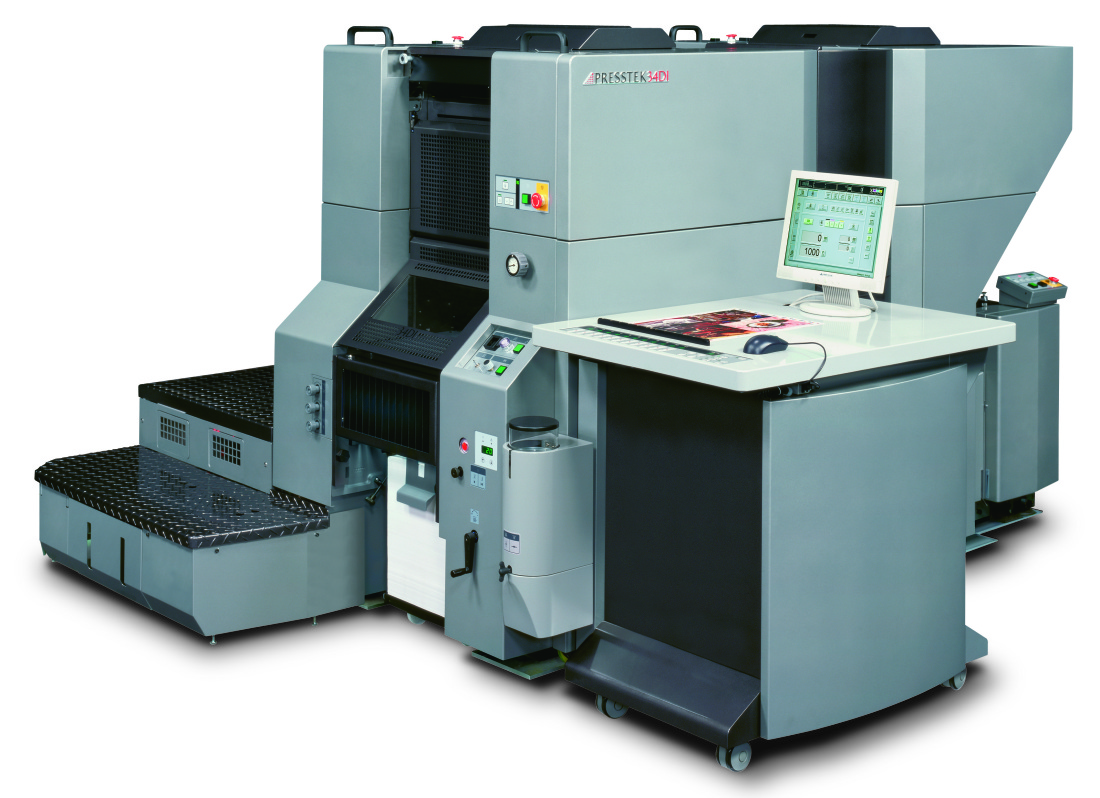 With a small footprint and ability to produce it's own printing plates inline this was a perfect fit for the company. With the ability to print 7000 sheets per hour this offset press is an extremely compact, efficient, high resolution printing system offering a low cost per page for short to medium print runs.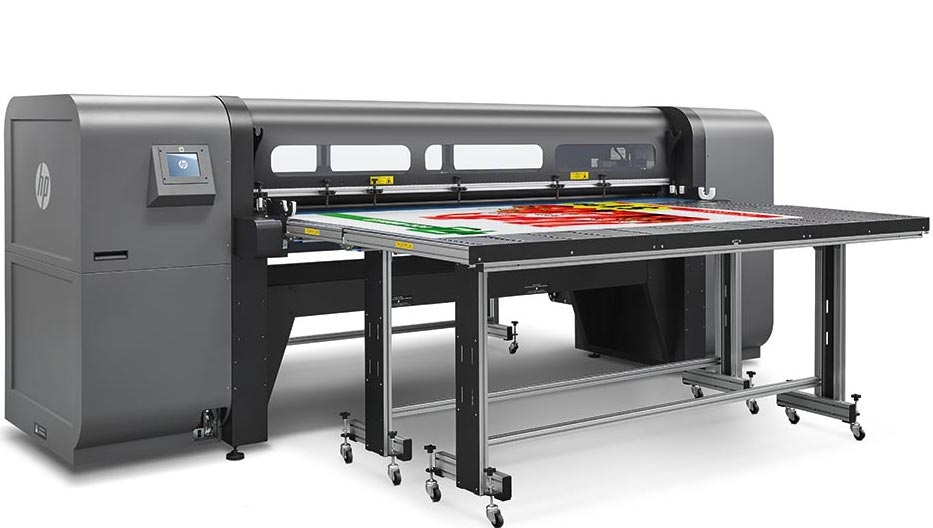 This 'flat-bed' machine allows us to print direct-to-substrate on almost any material (paper, card, foamboard, wood, ceramic, glass, plastic and much more) upto 1.6m wide! In addition to outstanding colour printing it can print white ink – great for window vinyls, stickers and packaging.
Roland TrueVIS VG-640 Large Format Printers
We have not one but TWO TrueVIS VG-640 Large Format printers. New print heads deliver beautiful prints more efficiently. The new TrueVIS Inks are more vibrant and cost-effective. New cutting technology that increases accuracy. It all means dynamic decals and labels, brilliant banners, striking signs and powerful posters.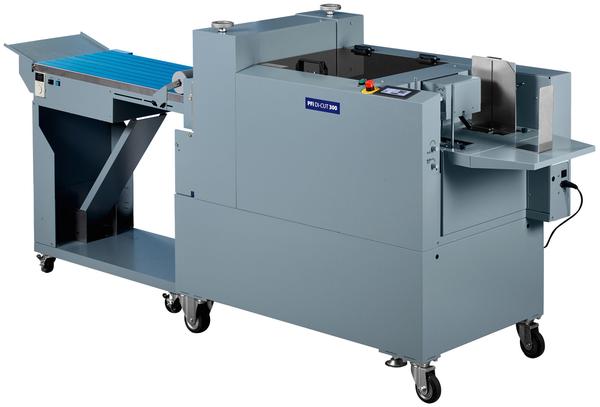 Duplo PFi Rotary Die Cutter
Designed for use with flexible dies, it performs multiple cuts, slits, slit-scores, kiss cuts, perforations, and window punches for single and multiple-up pieces on a wide range of paper stock at 3,000 sheets per hour.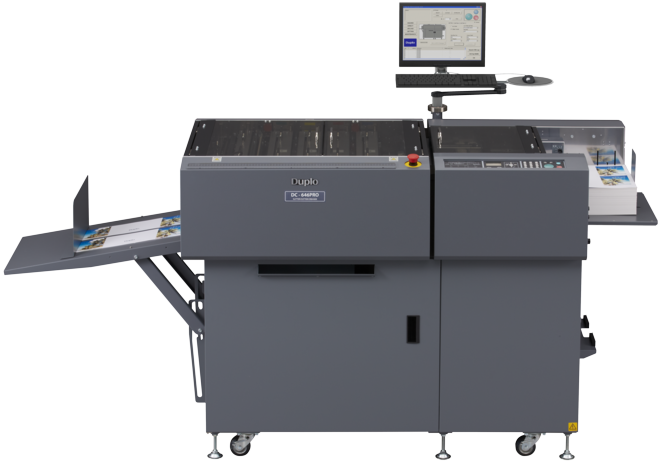 The all new DC-646PRO is the first in the next generation of slitter, cutter, creasers. With its powerful, heavy-duty build, high quality, motorised tooling which includes a Rotary Tool Module for adding perf, skip perf, score and slit score as the sheet passes through.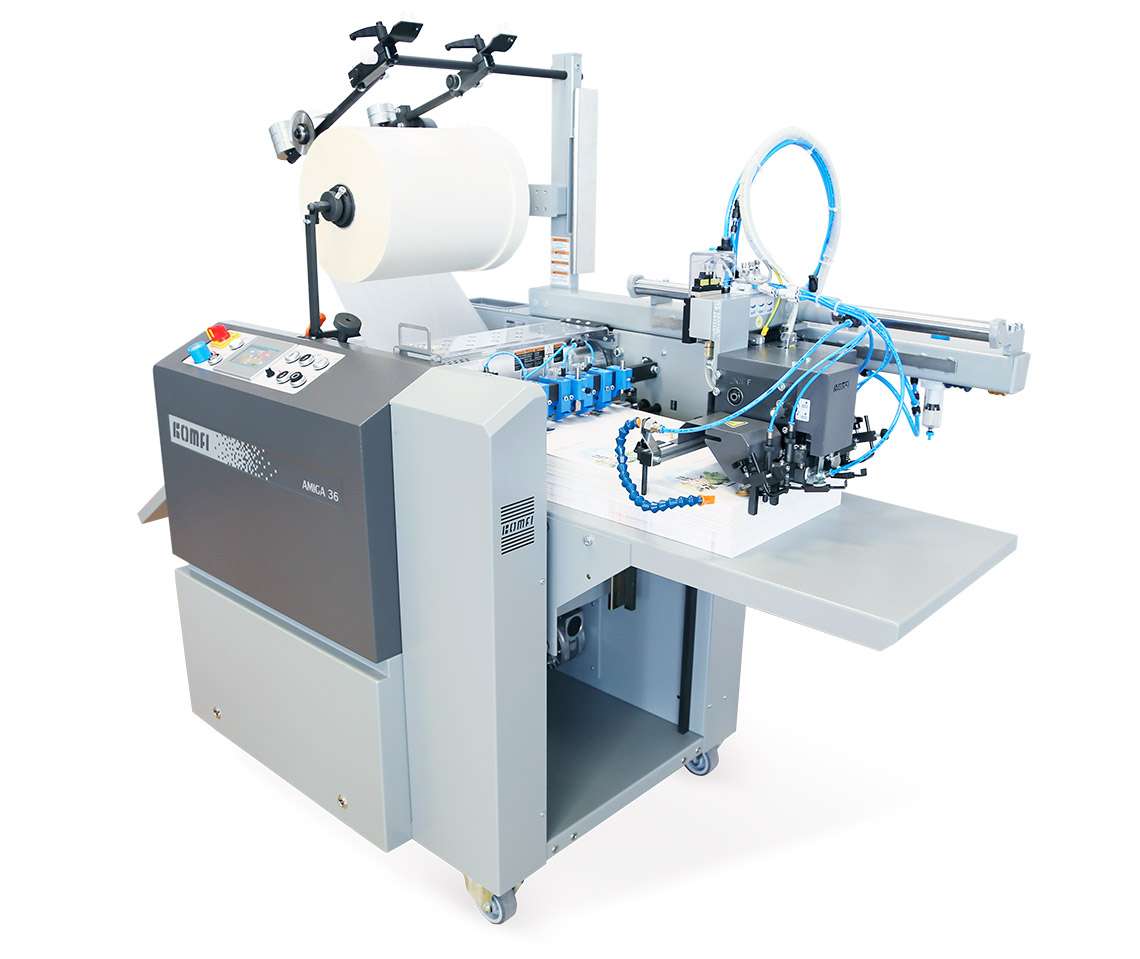 Komfi Amiga Laminating Machine
The Amiga is a brilliant short-run production laminating system.  It is also an incredibly versatile machine capable of handling a wide film range as well as a wide range of sheet thickness from 115-600gsm. It has a maximum speed of 35 metres a minute.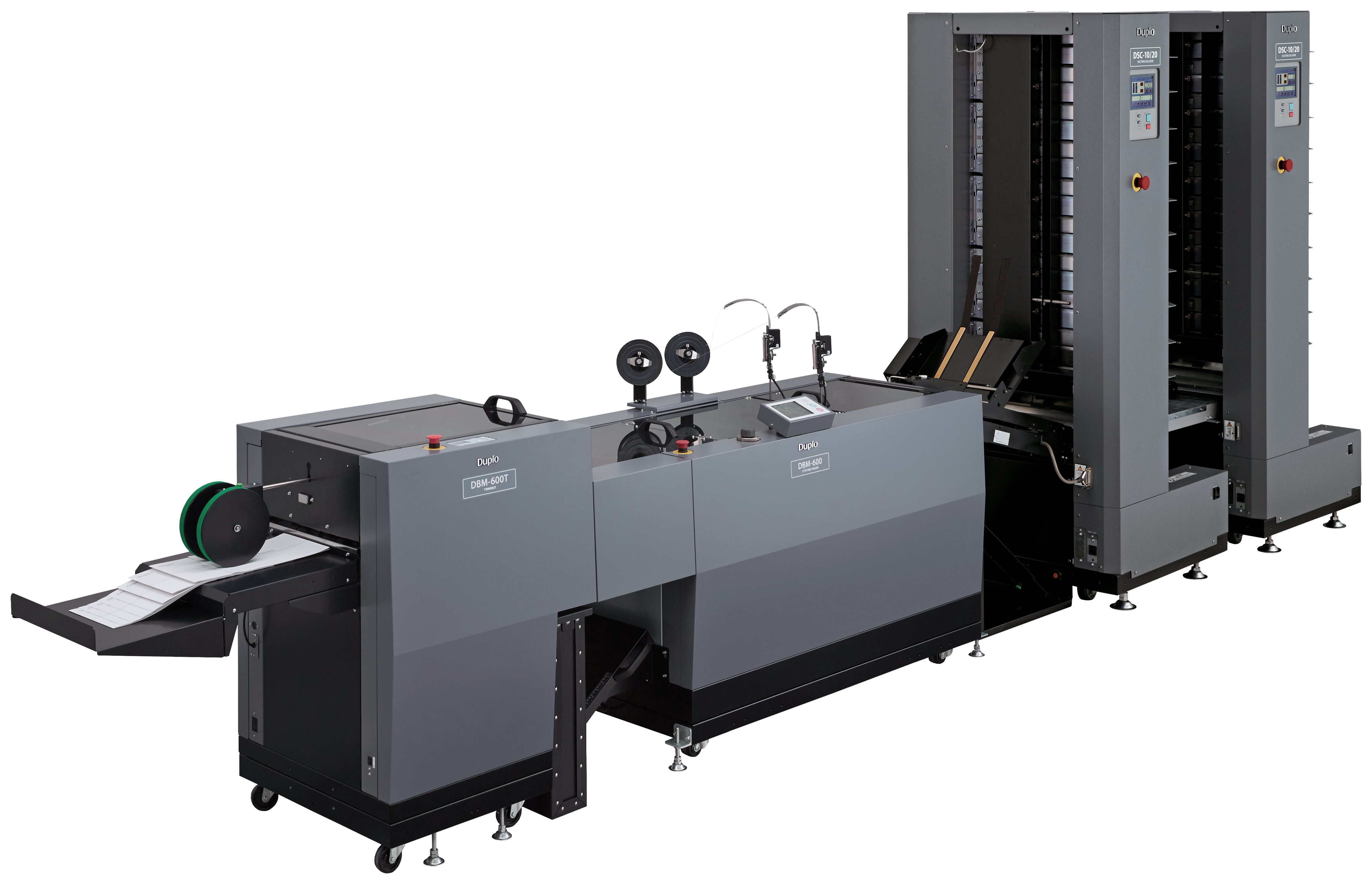 Duplo System 5000 Booklet Maker
This top industry booklet maker excels in many areas not only its speed and quality.  In addition to its main attributes, the machine can bind books in landscape mode (an increasingly popular format) as well as utilising an innovative variable sheet feeder which allows books of varying pagination to be stitched at the same time.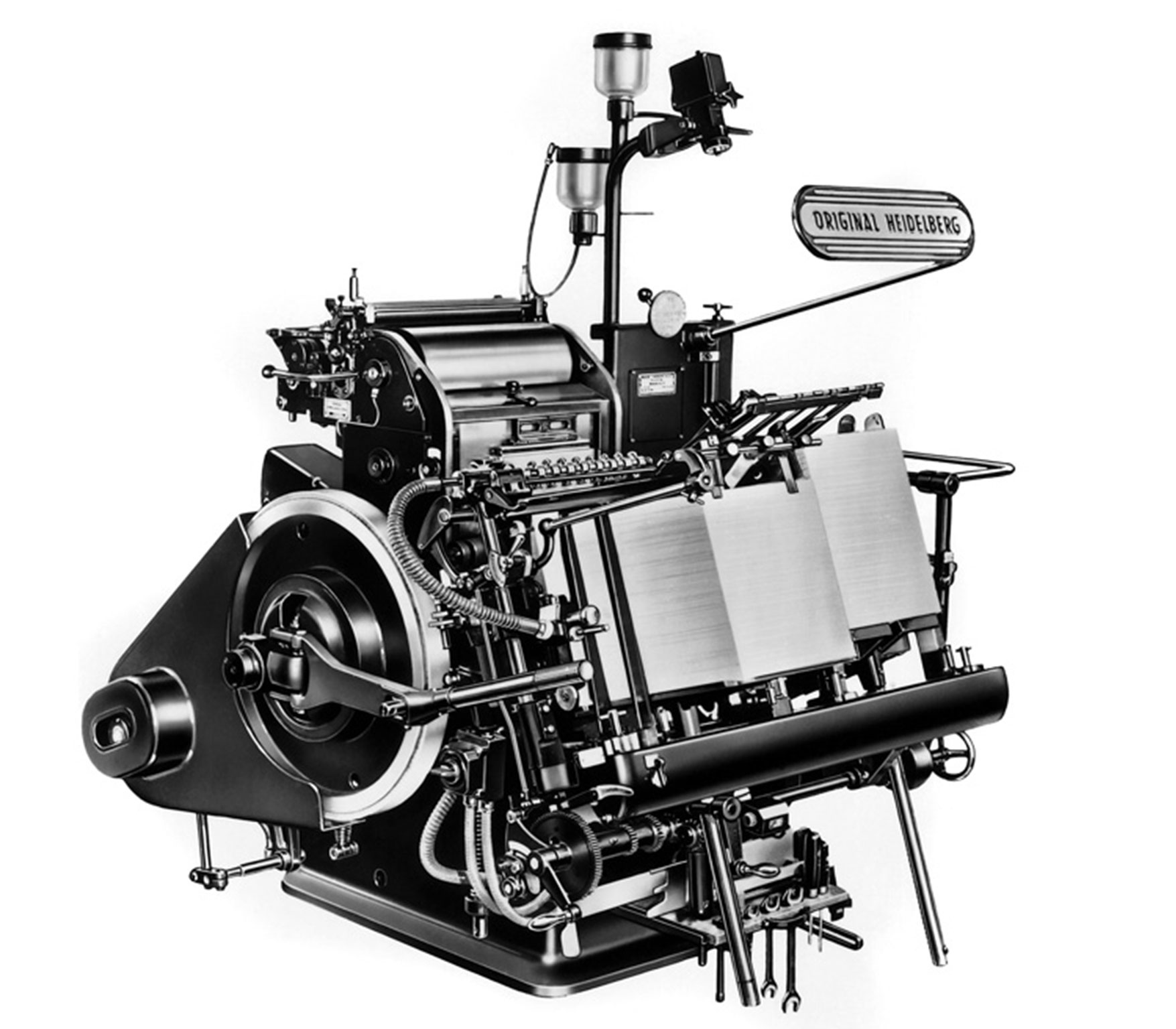 Heidelberg 26 x 38 Foiling Platen
They just don't make 'em like they used to! Our converted 'windmill' platen made by Heidelberg allows us to die cut as well as deboss, emboss and foil block. Customers love our ability to produce print of the highest order and foil blocking has never been in more demand.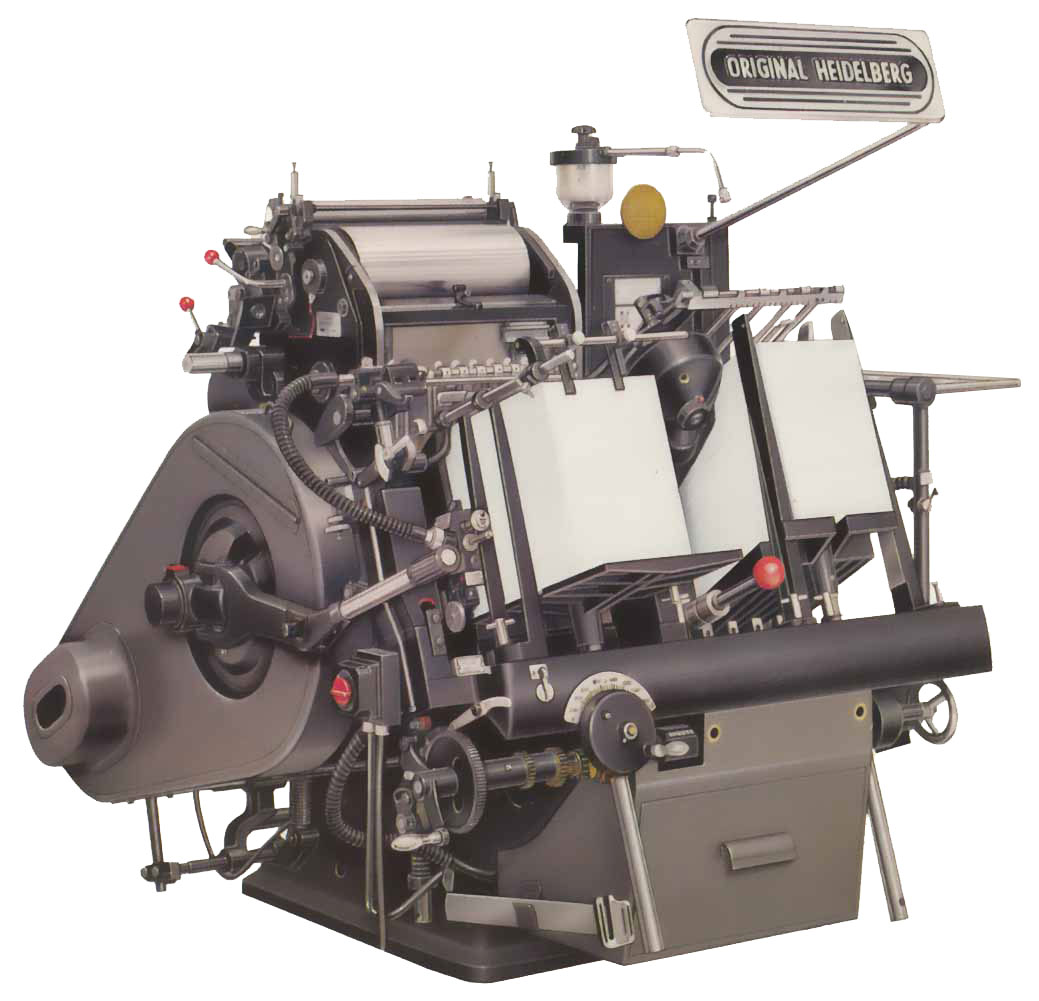 Heidelberg GTP Die Cutting Platen
Our second Heidelberg press is of a slightly different vintage, but also allows us to die cut, deboss, emboss and foil block!
This machine can work with sheets upto SRA3 sheet sizes (320 x 460mm) and is great for invites, business cards, small folders, labels and anything else you can imagine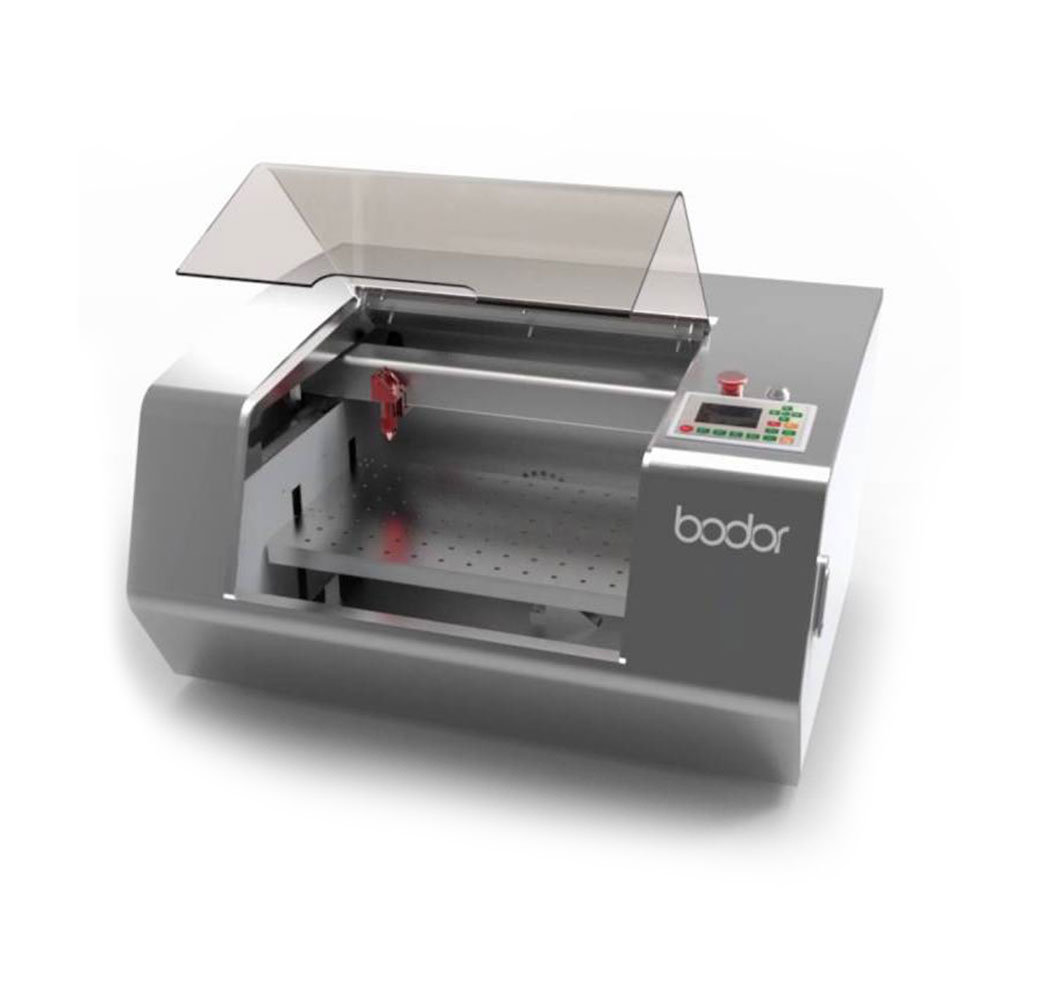 Piranha CO2 Laser Cutter Machine
Our laser cutter is especially suitable to cut paper, card, greyboard, acrylic, woods, engraving laminate, rubber, leather, fabrics and also has the ability to engrave onto glass.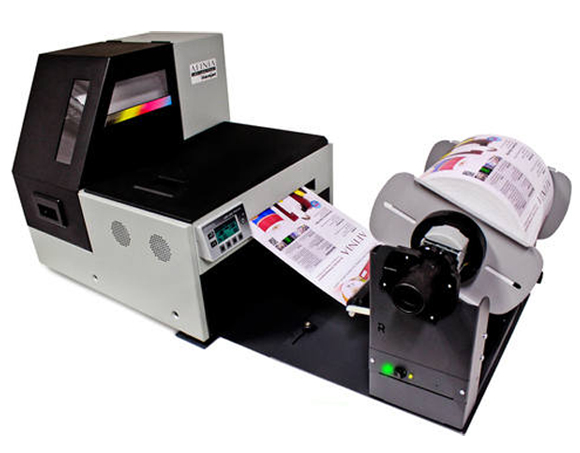 Afinia L801 Industrial Label Printer
The Afinia L801 is a Memjet-powered industrial inkjet printer that is ideal for short to medium range print runs for prime and secondary labelling applications. It prints on continuous or die-cut stock from 2 to 8.5 inches in width, in full color, and at speeds of up to 60 feet per minute. Super-fine resolution makes for crisp text and barcodes, even at very small sizes.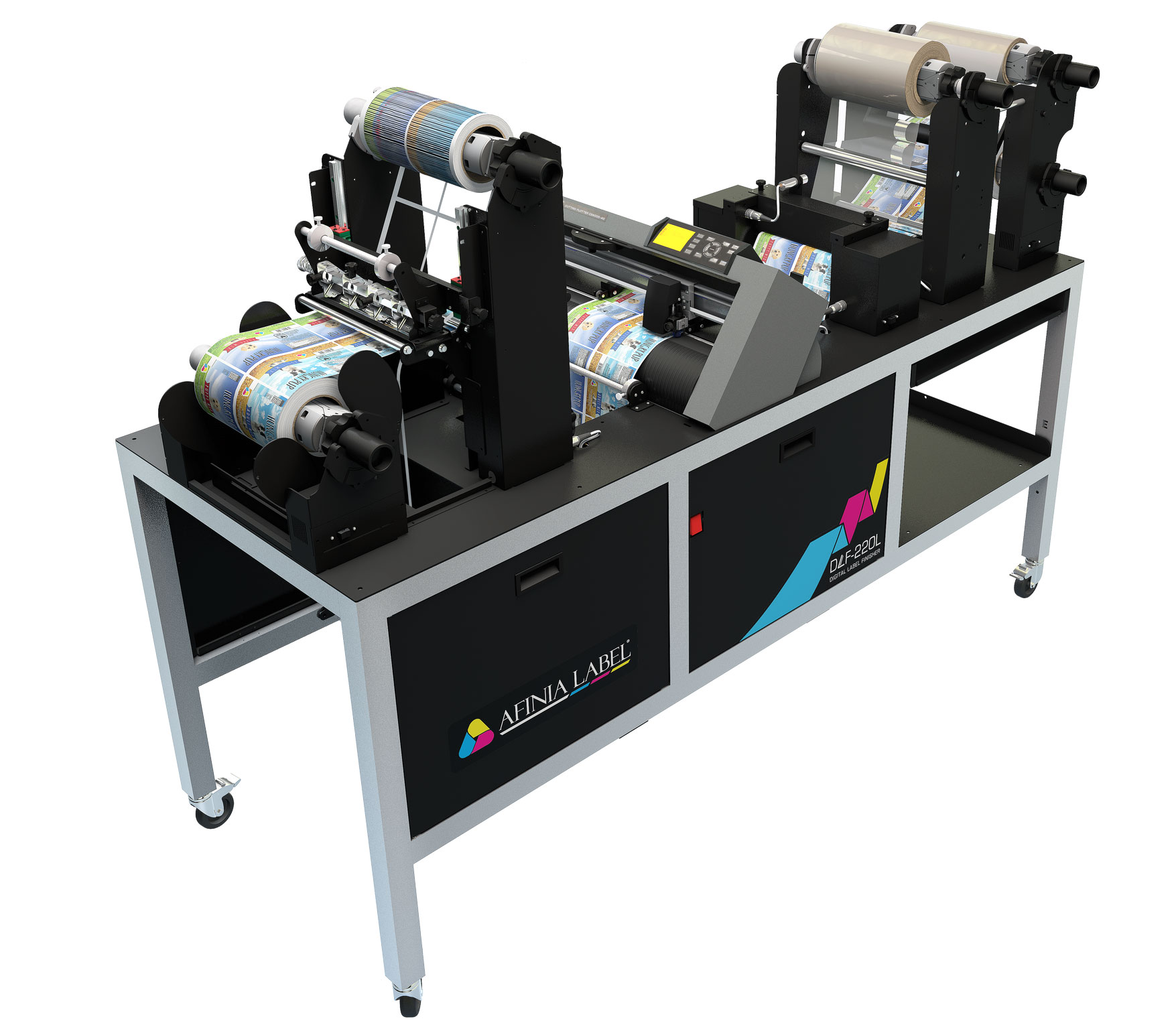 Afinia DLF-220L Digital Label Finisher
The DLF-220L Digital Label Finisher is an all-in-one system that unwinds, laminates, digitally plotter-cuts, removes waste, slits, and rewinds to produce professionally cut and finished short-run labels. The DFL-220L has an advanced plotter cutting technology that allows you to cut different types of material and shapes, on the fly, without the additional cost of dies.
17a Pennybridge Industrial Estate, Ballymena BT42 3HB