We began as a team of three (check out those shirt collars!). The original name of Ballymena Print was shortened to Ballyprint and we doubled in size within the first year, outgrowing our original office in Galgorm.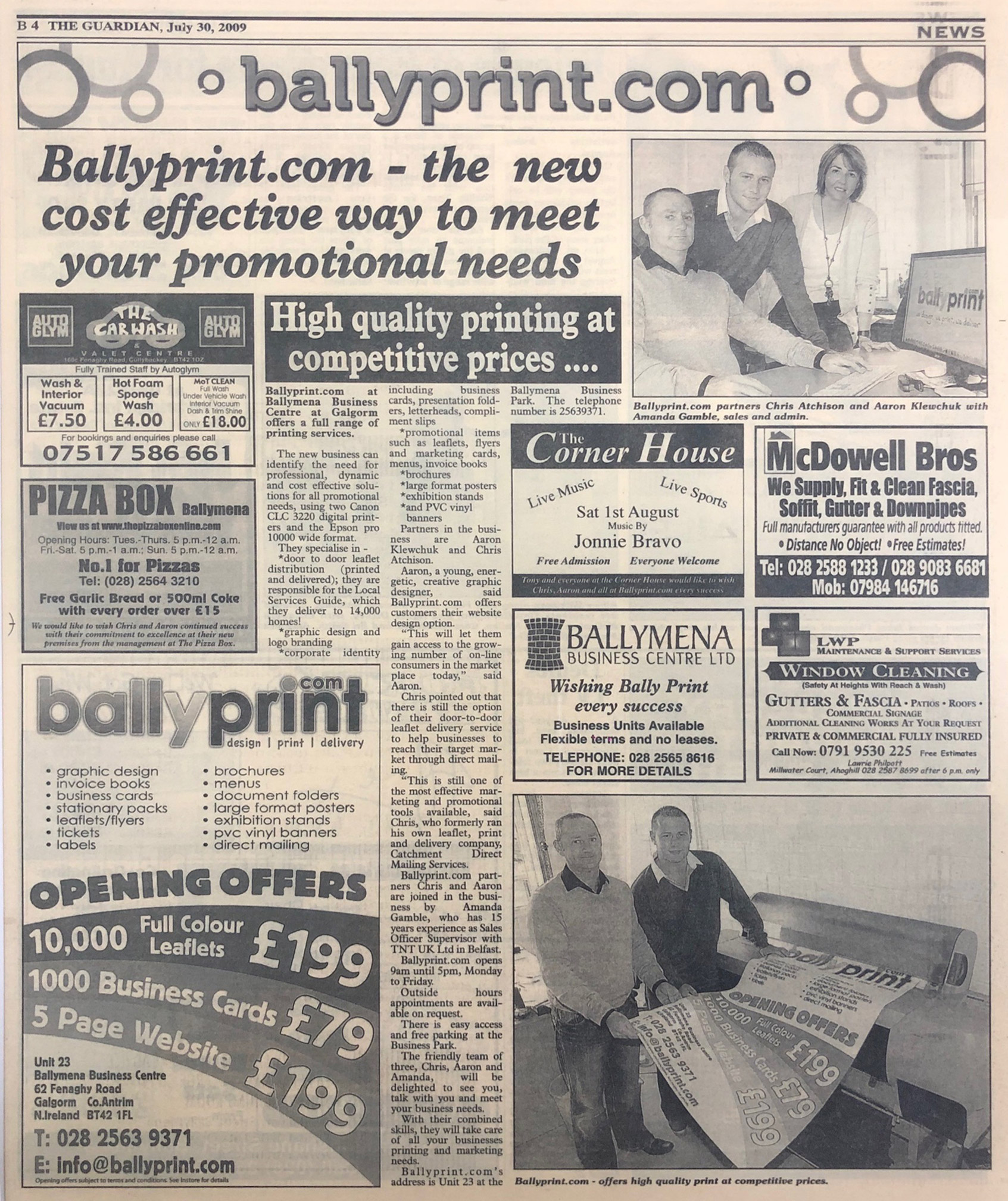 The rapid success of the business meant we had to take over another unit and knock them together to make more space!  Soon after that we installed a second floor to create a separate production area.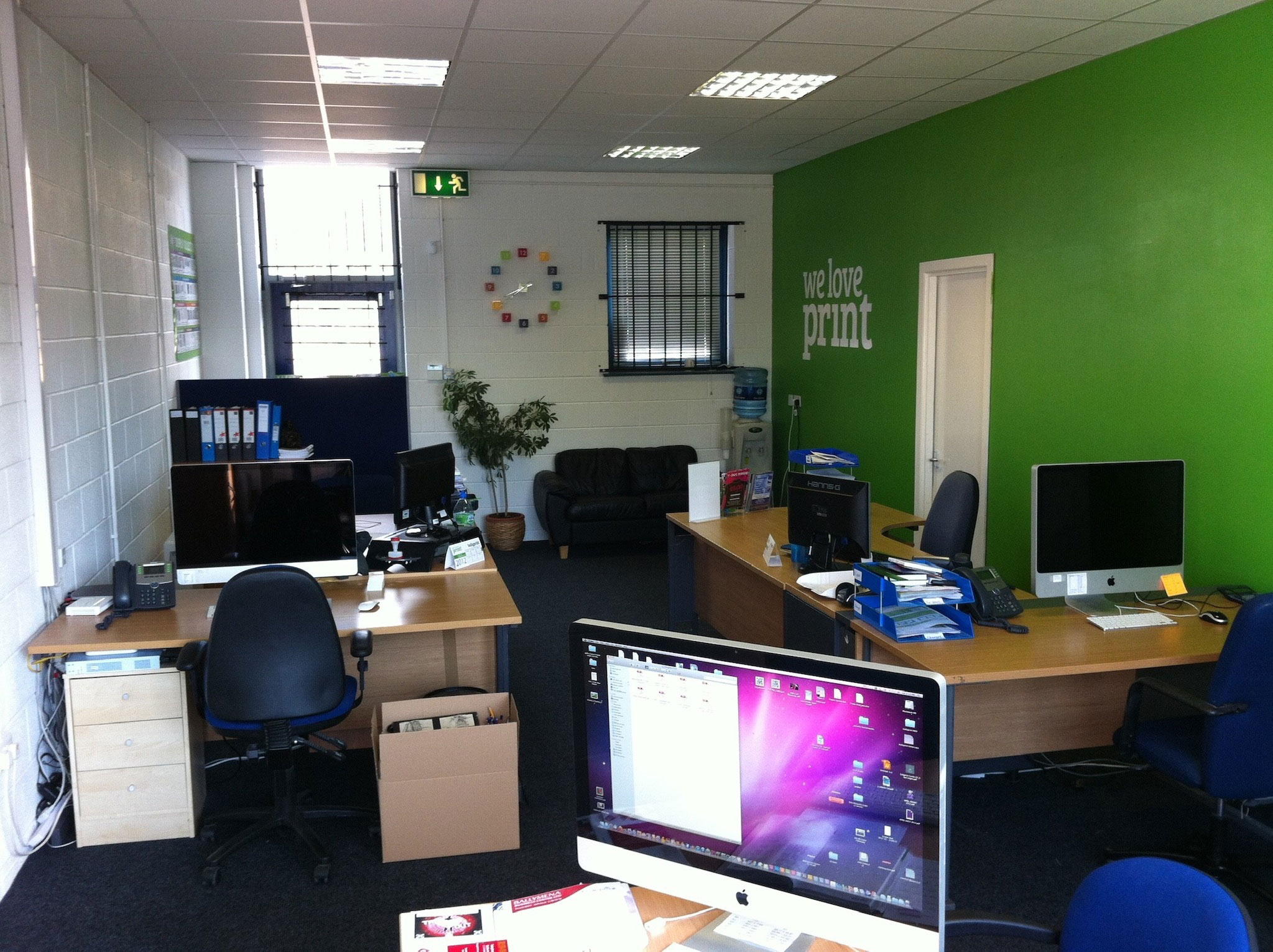 We continued to add to our team and increase our capacity over the next few years,  moving across town to Pennybridge, the site of an old hot tub showroom. This place had bags of potential to be our home for the foreseeable future.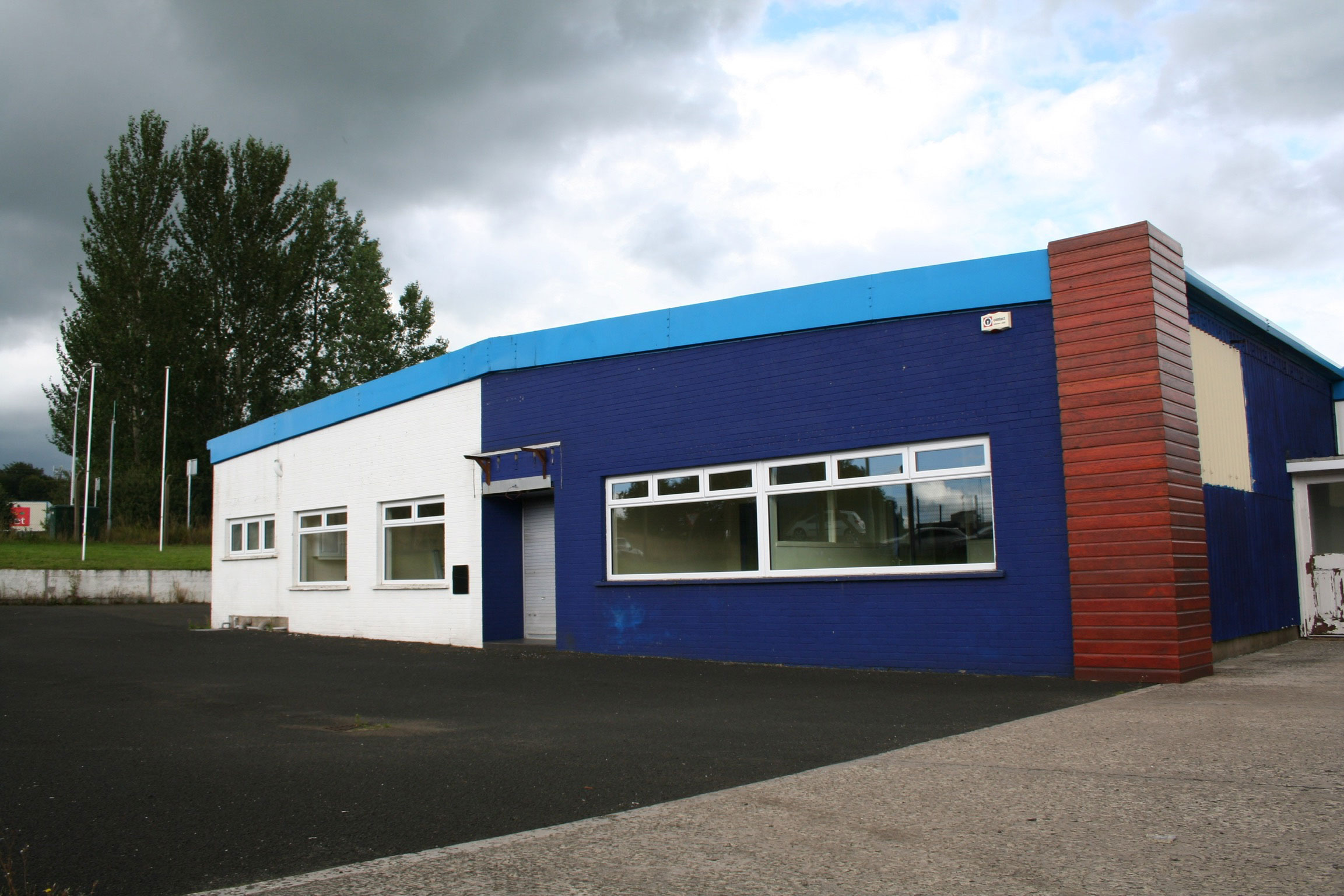 With great success in the wedding stationery market we decided to launch our sister company Perfect Day Print, specialising in beautiful, bespoke Wedding Stationery.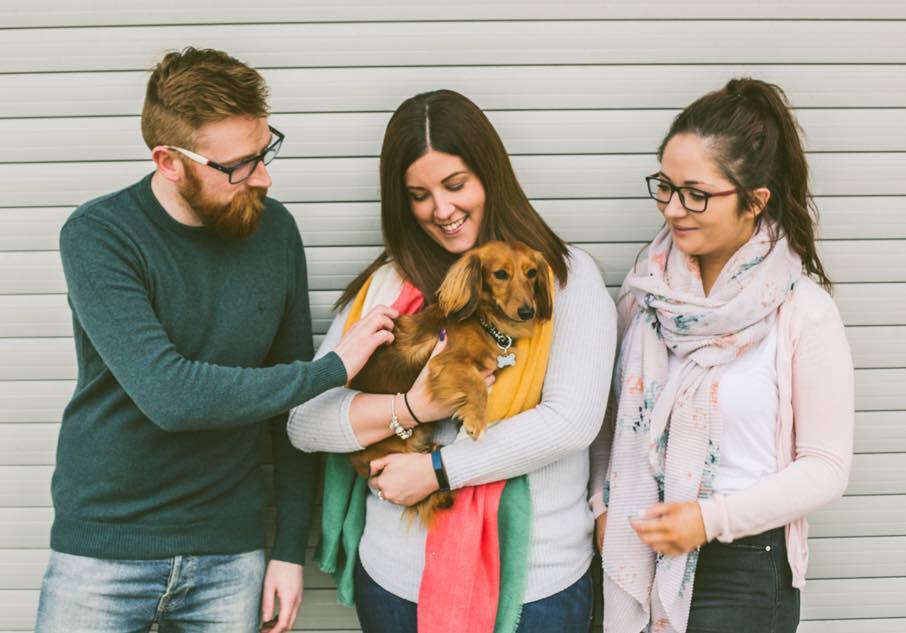 This was a busy year for Ballyprint. In addition to continued business growth, partners Aaron and Chris agreed a buyout, which saw Aaron take over the business as sole Managing Director.
In-house litho with Presstek DI Press
The first of our major investments, a Presstek DI litho printing press. With a small footprint and the ability to produce it's own printing plates inline, this was a perfect fit for the company.  Fast, compact, eco-friendly and cost-effective, with outstanding quality high-resolution printing.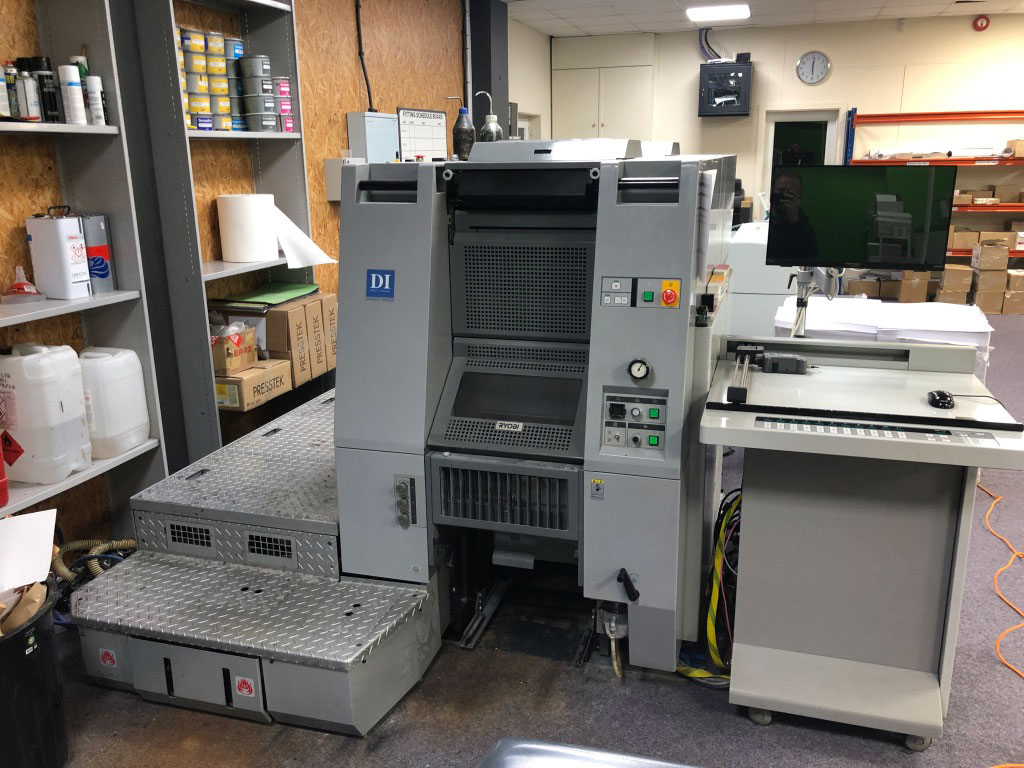 More award success! Following on from previous wins for Most Promising New Business and Best Small Business, Managing Director Aaron Klewchuk received 'Best Young Person in Business' at the Ballymena Chamber Business Excellence Awards.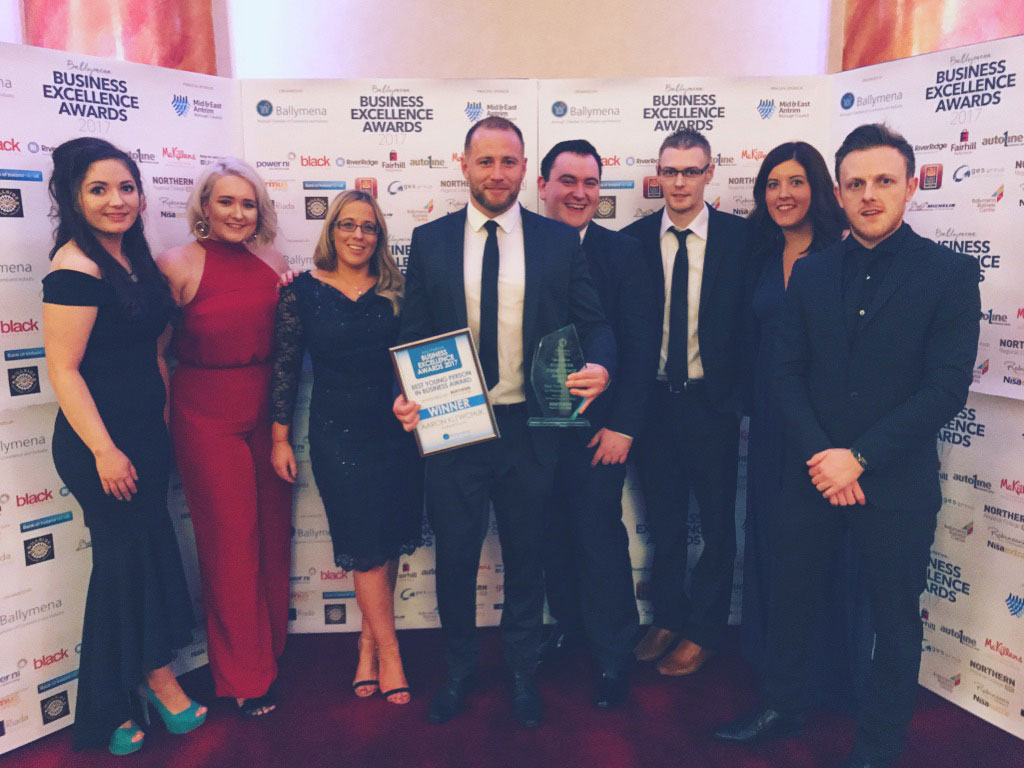 CUTTING EDGE with duplo INvestment
Another round of investment kicks off 2018 as we streamline our cutting processes by investing in two pieces of kit from Duplo. We were the first in Ireland to install the Duplo PFi-300 rotary die cutter. With the ability to nick free die cut using flexible steel dies and inline stripping, this was a perfect addition to our die cutting abilities. Second to arrive was the Duplo DC-646i PRO Cutter Creaser, designed to work in a more effective and efficient way by combining a guillotine, creaser and perforator into one machine.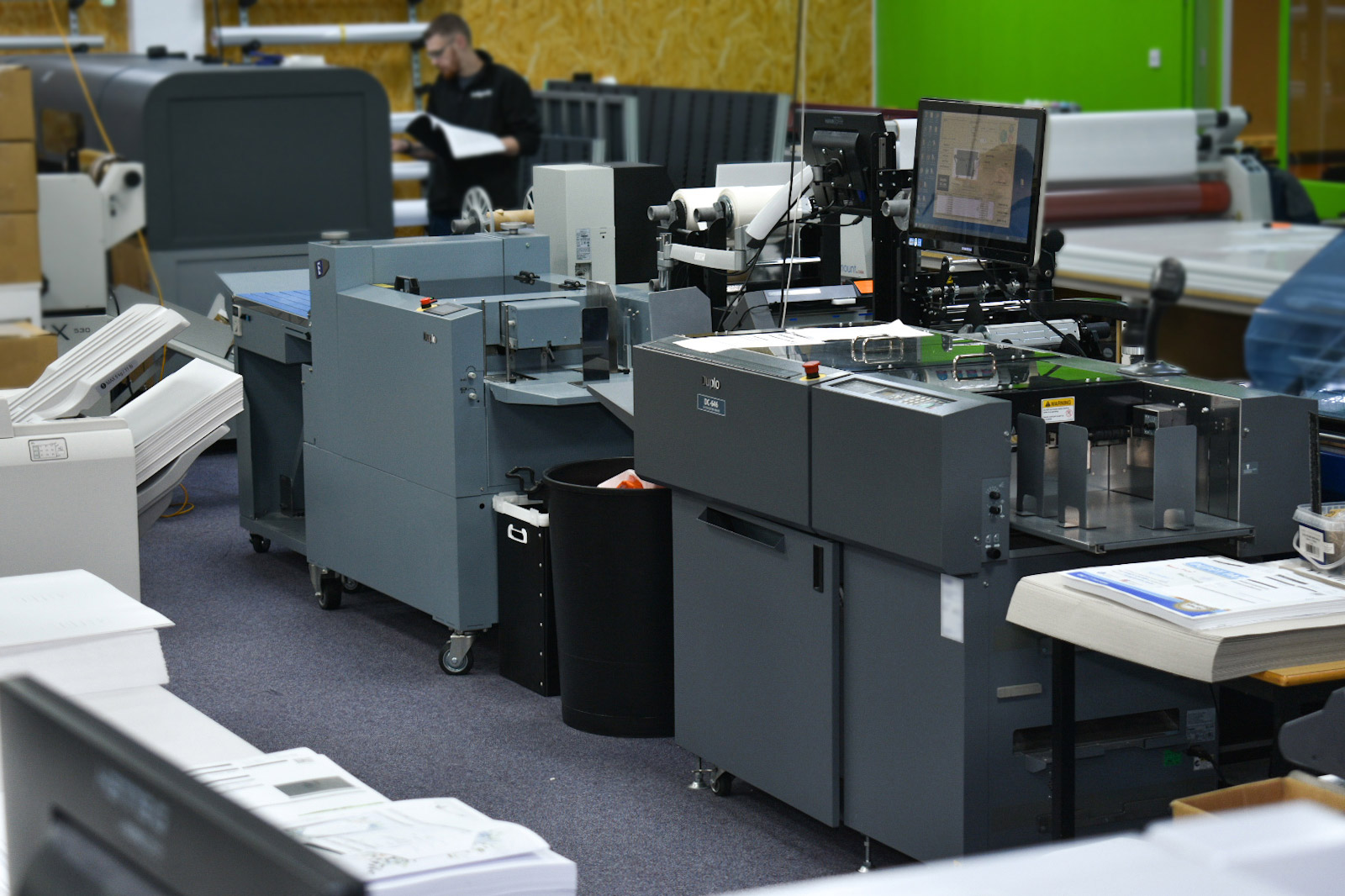 First for Ni with xerox iridesse
Ballyprint scored a Northern Ireland first, after investing in Xerox's new Iridesse Production Press as part of an ambitious plan to grow the company with a major investment of £300k in new state-of-the-art digital printing equipment. The Xerox Iridesse is a new-generation digital press, the world's first inline, six-colour digital platform that delivers breathtaking image quality, jaw-dropping spot embellishments and stunning metallic hues – in a single pass. The Iridesse is the first dry toner press which includes metallic gold, silver, white and clear, on top of standard full colour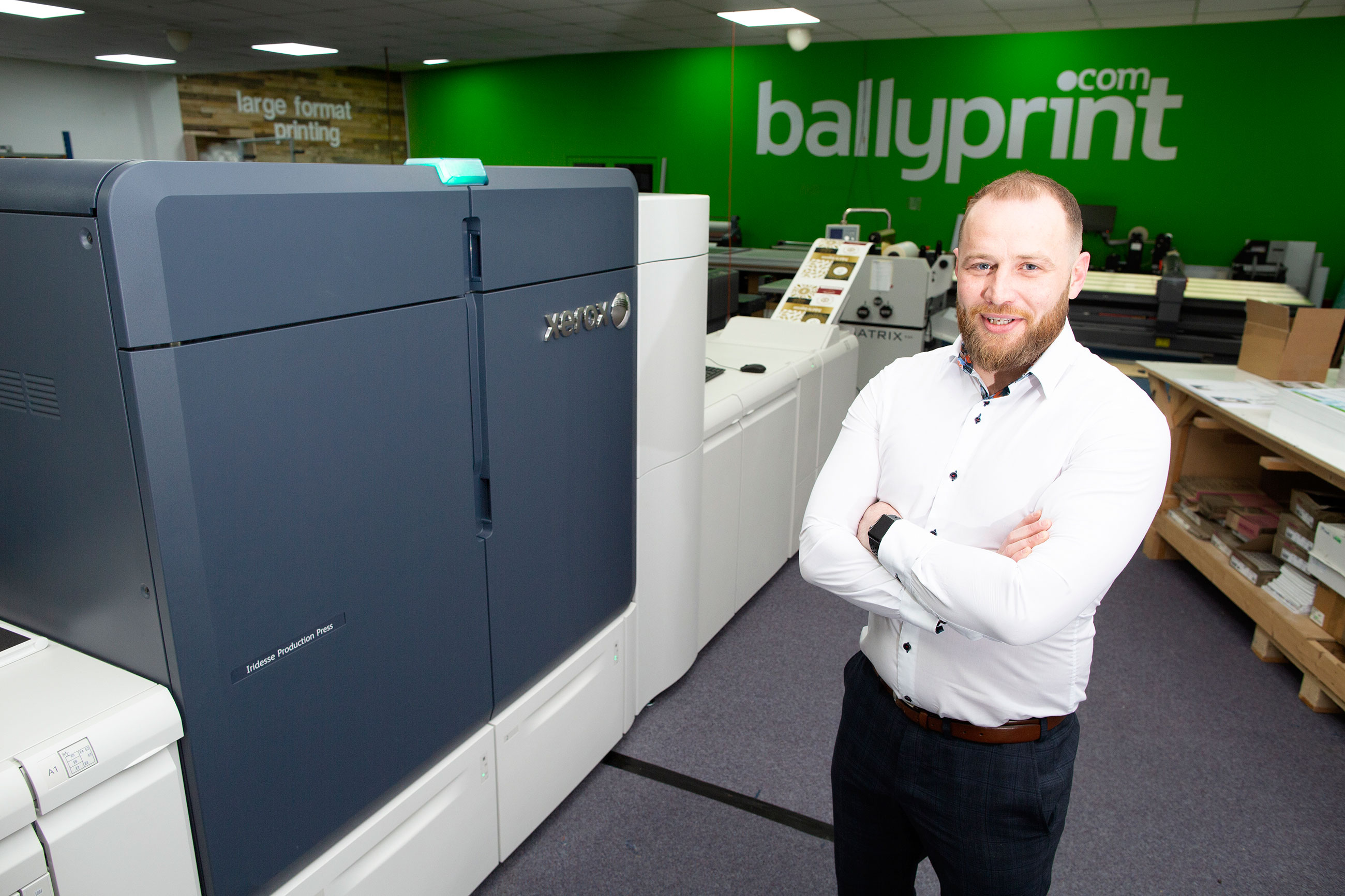 We are incredibly proud that at the 42nd annual Irish Print Awards, Ballyprint was named as the Ulster Small Printer of the Year for 2019. Managing Director Aaron Klewchuk accepted the award on behalf of everyone in the company who has worked so hard to provide superlative service to our customers. This is also a recognition of the significant investment ongoing within the company to guarantee the latest print processes are available to our wonderful client base!
POWERING ON IN DIFFICULT TIMES
The year started well, with the presses humming busily for our ever growing customer base, and then… along came an unexpected and unprecedented global pandemic. Ballyprint, along with the rest of the world, went into lockdown for several weeks amid widespread uncertainty as to how and when we could return to business. Thankfully, we found a way to continue trading – with social distancing measures in place – and were soon much in demand to provide the required signage to businesses far and wide to allow them to also reopen their doors. Our quick turnaround has been even more vital when guidance is apt to change so rapidly, and we remain ready to provide the same quality service in these worrying times.

17a Pennybridge Industrial Estate, Ballymena BT42 3HB