Our fabulous Ballyprint team donned their gladrags to represent the company at the Ballymena Business Excellence Awards, and everyone was thrilled that we got a win!
Aaron Klewchuck, owner and managing director of Ballyprint, was named as Best Young Person in Business for the year – a reflection of all his hard work building the company and investing not only in the best and latest technology, but also in creating a strong and highly skilled workforce.
We're sure all our valued customers will join us in congratulating Aaron for an award that's very well deserved!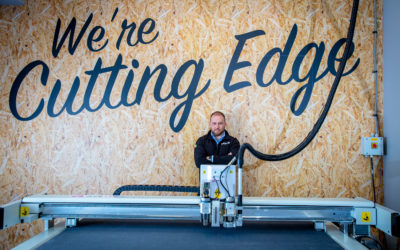 It's one year since we first experienced lockdown, as the world reeled under the impact of Covid-19. With restrictions still largely in place and hitting many businesses incredibly hard, Aaron Klewchuk takes time to look back on a rollercoaster of a year, and how...