We're only just into 2019, but already there are big changes on the way here at Ballyprint. In the near future we will take delivery of a new Heidelberg press, which will allow us to offer even more stunning speciality foil blocking finishes to give that ultimate luxury feel to your printed products. Hot foil blocking is an exclusive technique that is really on trend at the moment and is guaranteed to make your printed products pop and shine!
Watch this space in the coming months for more details of equipment coming to Ballyprint which will offer exciting new print finishes and design possibilities to really get your promotional materials noticed!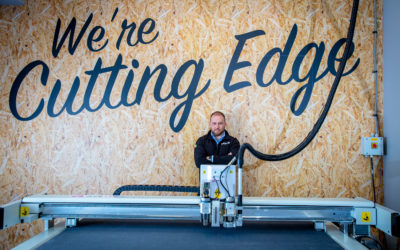 It's one year since we first experienced lockdown, as the world reeled under the impact of Covid-19. With restrictions still largely in place and hitting many businesses incredibly hard, Aaron Klewchuk takes time to look back on a rollercoaster of a year, and how...