Our continued investment in new equipment is making it easier for us to produce fabulous full colour adhesive labels for our customers! With the Afinia Label Printer, we can print in full colour with pin sharp quality, and cut your labels to any custom shape to really make your labels stand out!
The Afinia L801 is a Memjet-powered industrial inkjet printer that is ideal for short to medium range print runs for prime and secondary labelling applications. It prints on continuous or die-cut stock from 2 to 8.5 inches in width, in full color, and at speeds of up to 60 feet per minute. Super-fine resolution makes for crisp text and barcodes, even at very small sizes. This detail, combined with vivid colors and rich blacks, makes labels look sharp and vibrant. The L801 is also compatible with a wide range of paper, polyester, polypropylene, and vinyl label stocks.
Get in touch today to find out how we can quickly and efficiently provide you with cost efficient labelling solutions.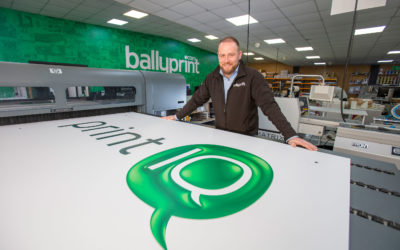 We never stand still! We're always looking for ways to stay ahead of the game by installing cutting edge equipment and technology to offer exciting new services and products to our customers. As part of that quest, we've spent years exhaustively investigating,...