Investment in the future is a hugely important part of our strategy here at Ballyprint – and one of the best ways to improve your business is to streamline processes and make them more efficient.
As part of that initiative, we have installed a fantastic automation system – Enfocus Switch – which will take care of some of the fiddly and repetitive tasks that slow down our workflow. The really great thing is that we can add more processes ourselves, and edit them so that they are tailored specifically to our needs. As an example, we can now drop supplied artwork into Switch, which checks the files to ensure they are print ready, and can fix common issues by flattening the artwork, adding bleed, and much more.
We've already noticed a huge increase in productivity through not having to manually adjust files, and as the Switch system grows and evolves with our needs, we're sure to see continued improvements in efficiency! The chart below illustrates a typical Switch workflow, but the Ballyprint version has already been extensively modified to work specifically for us.
Check out the testimonials here to see how this powerful system has been making massive differences for printing companies globally.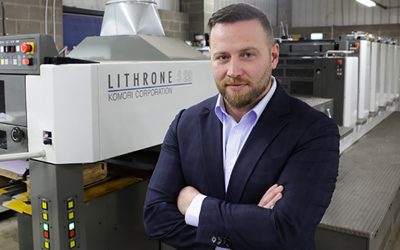 Aaron Klewchuk - owner and director of Ballyprint - is a man with a plan! He's always looking for ways to expand and innovate, so that our businesses - Ballyprint and Perfect Day Print - can offer more and better services to our valued customers. We now have a very...