A great night was had by all at the gala awards ceremony for the 2022 Irish Print awards on the 12th of May. Hosted by Alan Shortt, the event was held in the Crowne Plaza, Dublin, and saw the great and the good assembling to toast another busy and successful year for the print industry.
Owner and CEO, Aaron Klewchuk, was present with members of staff from Impro Printing, and as the awards were announced, it proved to be a sensational night for both Impro and Ballyprint, who between them garnered an impressive total of FIVE awards!
Aaron said, "I am incredibly proud of all of our staff. Every member of our 30 strong team helped contribute to every project that won, and receiving these awards is recognition of their commitment to innovation and quality."
Ballyprint won two GOLD awards, Best Use of Print for our impressive 2022 CMYK+ Calendar, and for Small Printer of the Year. Impro won GOLD for Brochure Printer of the Year, SILVER for Print Finishing, and BRONZE for Sheetfed Colour Offset Printer of the Year – all for The Roe & Co Drinks manual.
Everyone at Ballyprint and Impro would like to thank our valued customers for their continued support, and for bringing us such amazing projects that enable us to push the limits of print – and win awards for our outstanding work!
Roll on next year's awards – and let's see if we can top our total!!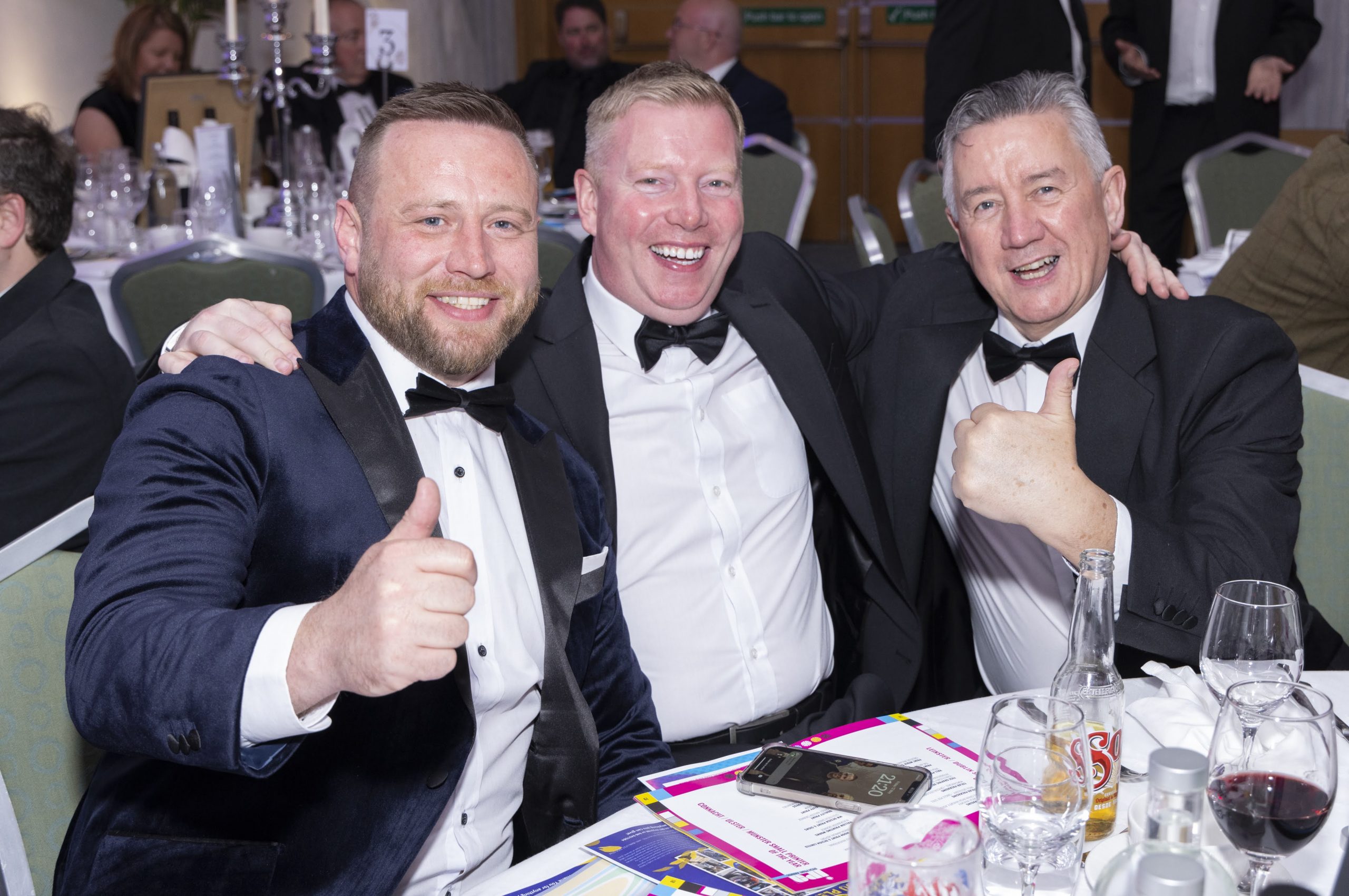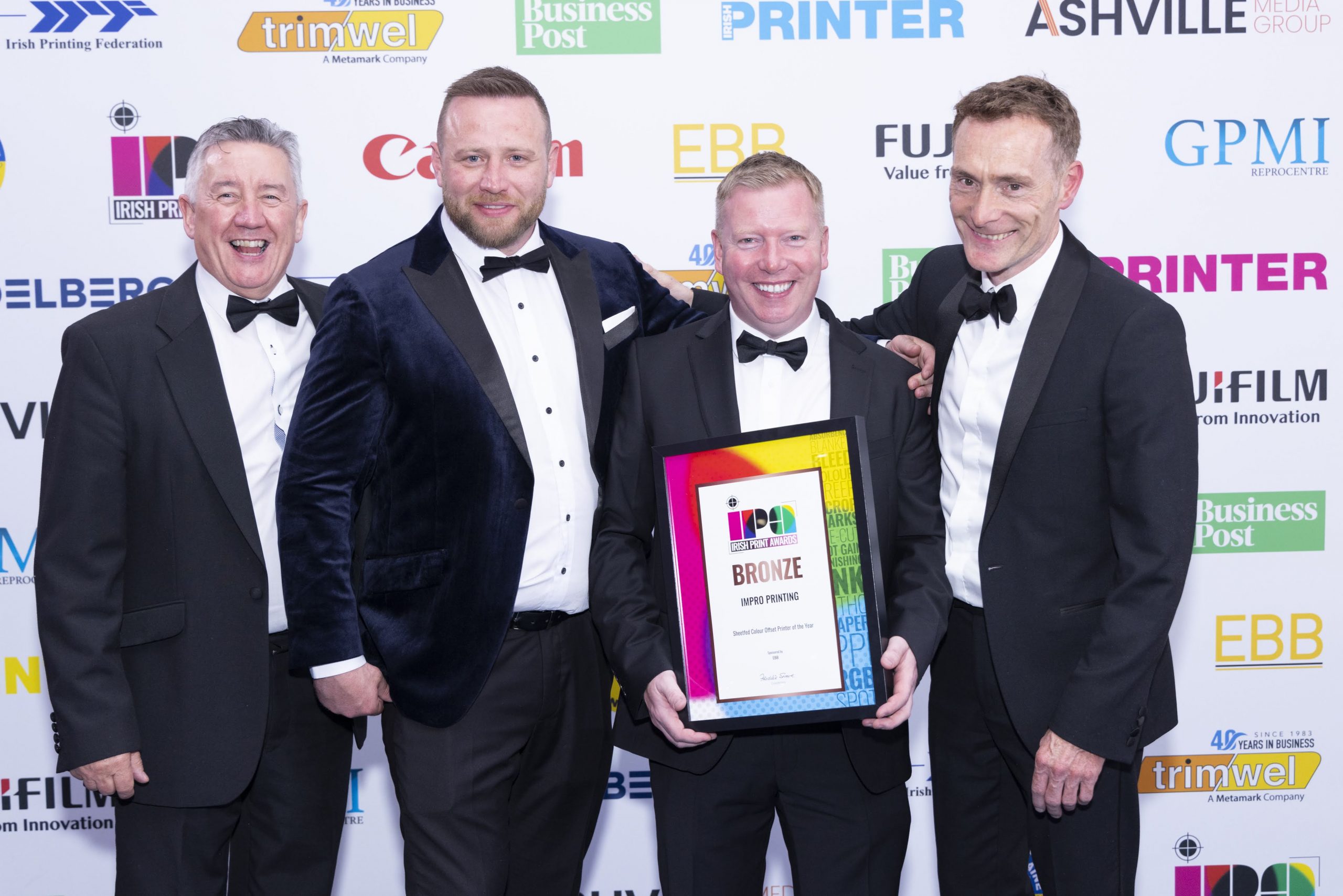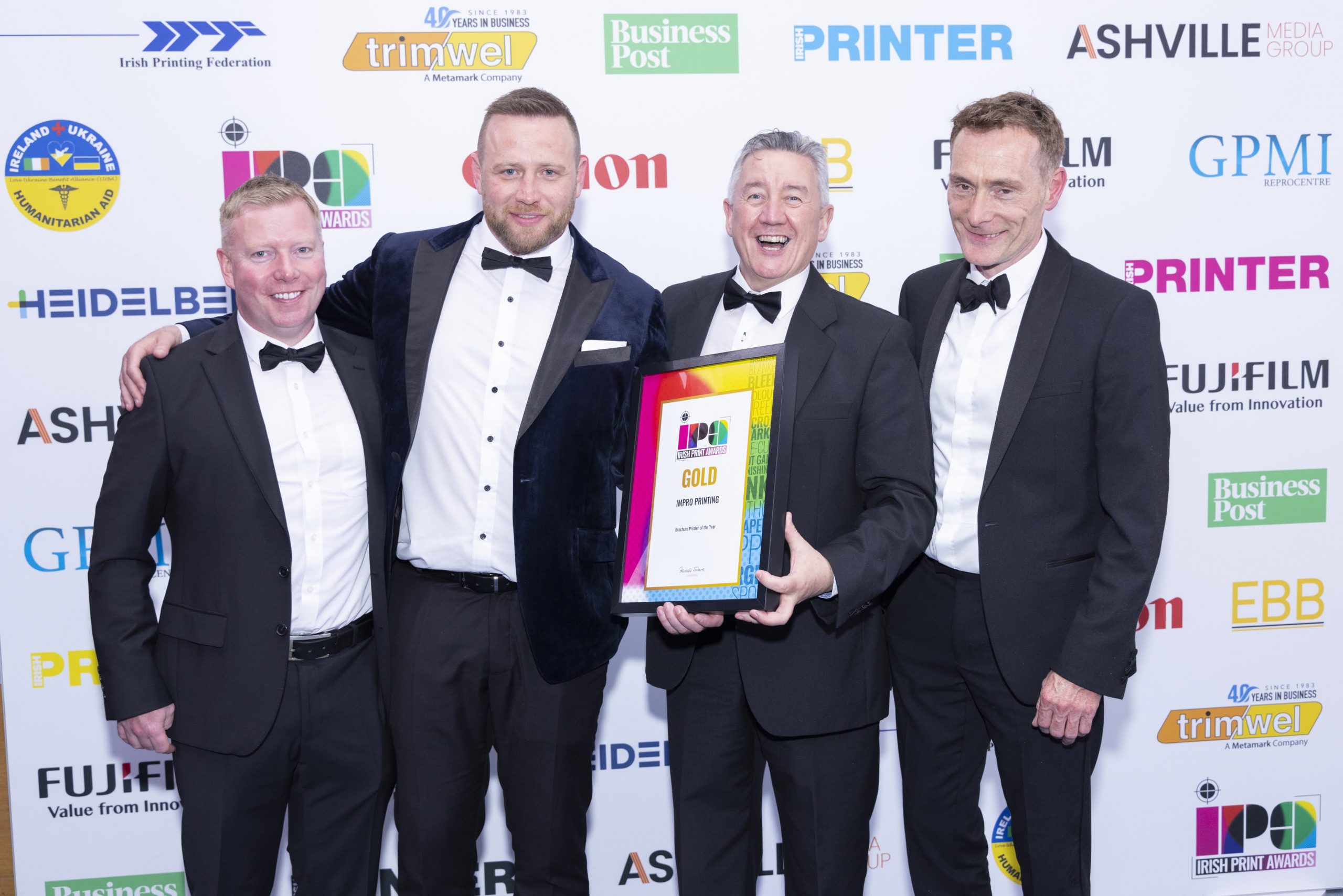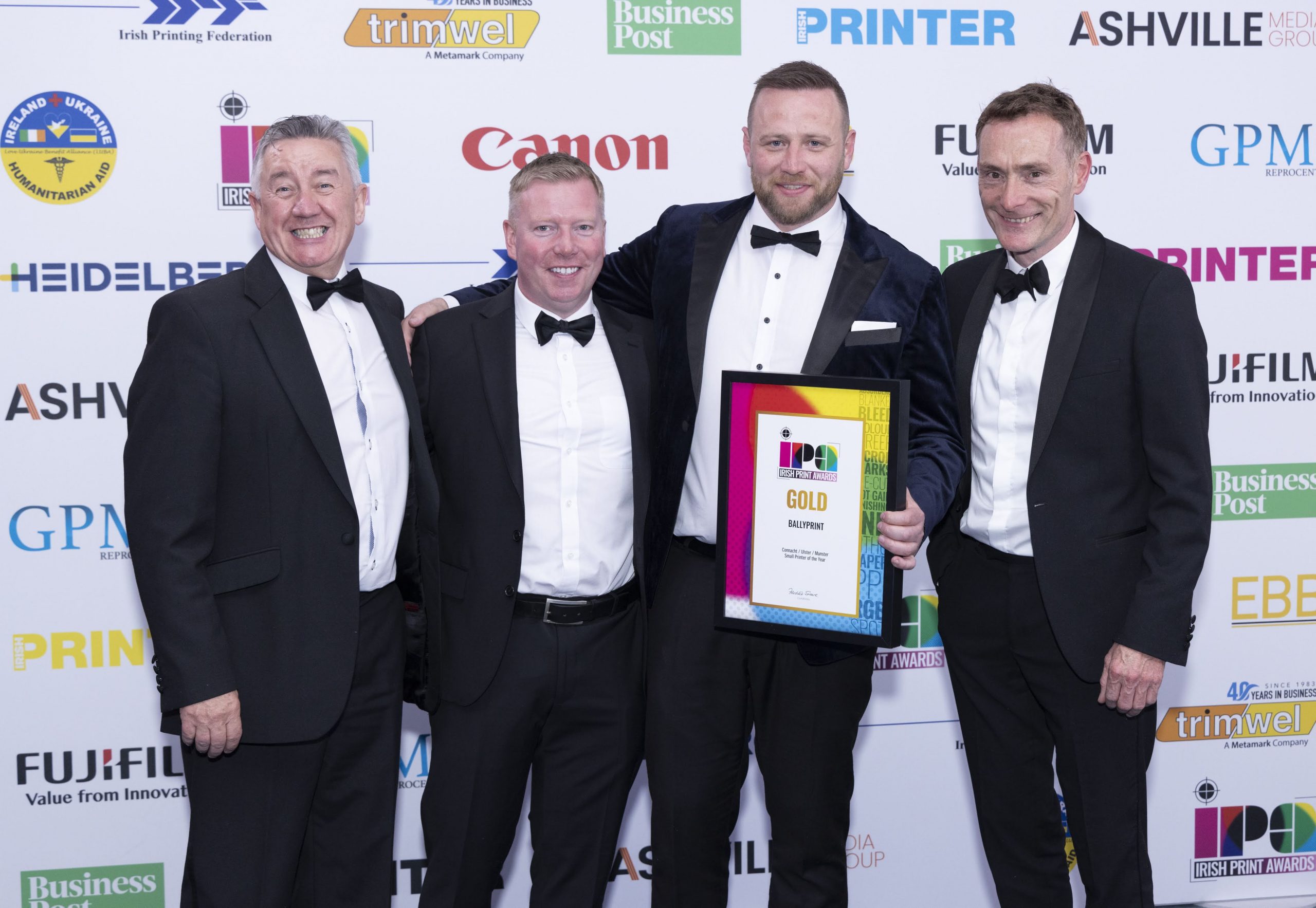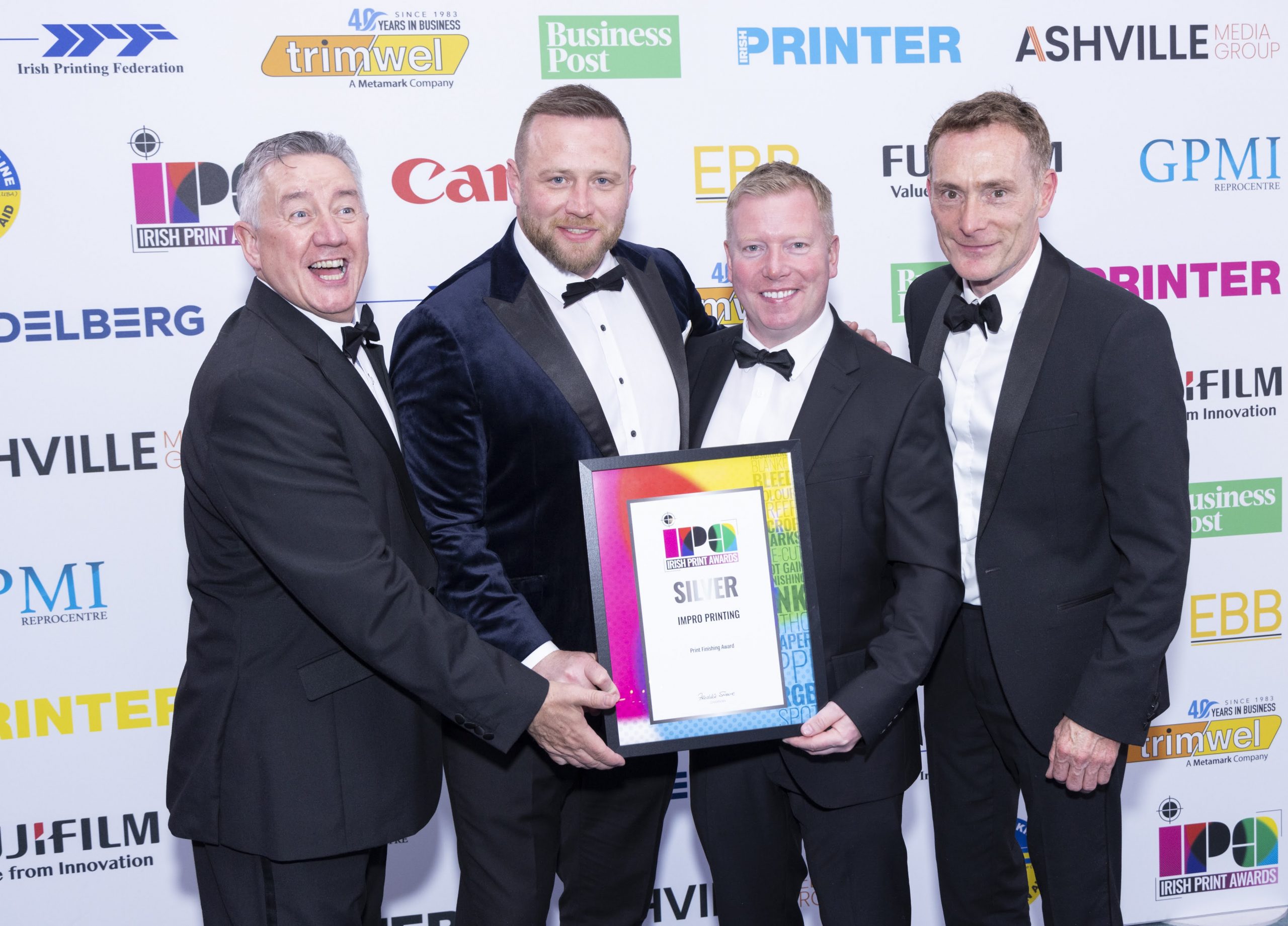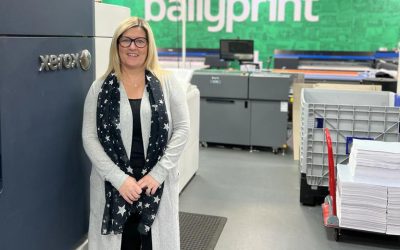 Ballyprint are delighted to welcome the latest addition to our hardworking team! Elaine Hamill steps into the new role of Managing Director at Ballyprint, and will be responsible for overseeing the day to day running of our very busy company. This is a key role, and...